Master Resell Rights Included!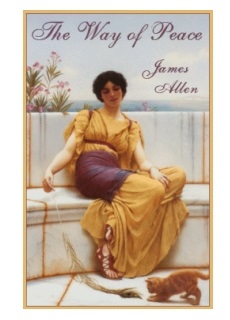 Spiritual meditation is the pathway to Divinity. It is the mystic ladder which reaches from earth to heaven, from error to Truth, from pain to peace. Every saint has climbed it; every sinner must sooner or later come to it, and every weary pilgrim that turns his back upon self and the world, and sets his face resolutely toward the Father's Home, must plant his feet upon its golden rounds. Without its aid you cannot grow into the divine state, the divine likeness, the divine peace, and the fadeless glories and unpolluting joys of Truth will remain hidden from you.
Meditation is the intense dwelling, in thought, upon an idea or theme, with the object of thoroughly comprehending it, and whatsoever you constantly meditate upon you will not only come to understand, but will grow more and more into its likeness, for it will become incorporated into your very being, will become, in fact, your very self. If, therefore, you constantly dwell upon that which is selfish and debasing, you will ultimately become selfish and debased; if you ceaselessly think upon that which is pure and unselfish you will surely become pure and unselfish.

Meditation centered upon divine realities is the very essence and soul of prayer. It is the silent reaching of the soul toward the Eternal.

CONTENTS:

THE POWER OF MEDITATION
THE TWO MASTERS, SELF AND TRUTH
THE ACQUIREMENT OF SPIRITUAL POWER
THE REALIZATION OF SELFLESS LOVE
ENTERING INTO THE INFINITE
SAINTS, SAGES, AND SAVIORS; THE LAW OF SERVICE
THE REALIZATION OF PERFECT PEACE

ADDITIONAL INFORMATION:
eBook Format: Adobe PDF
Platform: Windows and Macintosh
Download Format: Compressed .ZIP
File Size: 528 KB
Master Resell Rights: Yes!
You will get an instant download of this product after purchase.