Living In Harmony With Who You Are – $2.50
Master Resell Rights Included!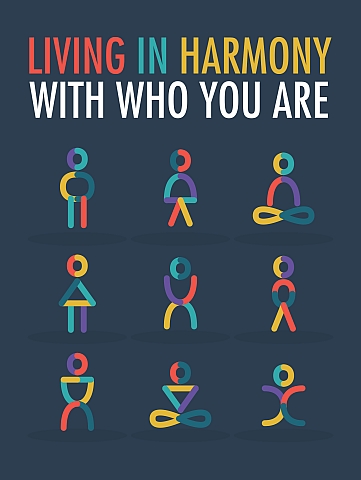 When do you need to say that you have to let go and surrender? It is true that human's life is unpredictable. No one knows what will happen in the near future. As a director of your own life, you have to know when to give up and when to fight. But, it is easier said than done. Like others, it is hard for you to face the reality.
Sometimes, life is out of control. During these unwanted situations, you have no choice but to surrender. Without any question, you will just accept the fact that you lose.
However, surrendering is not about giving up. It is an art of allowing other beautiful things to come within. Believe it or not, surrendering is a not a sign of weakness, but rather a strength.
If you want to know the real meaning of allowing and surrendering, this book serves as your guide. From its basic principles to its underlying secrets, all of them can be fully identified. All you have to do is to sit back and learn how this art of allowing and surrendering affects your life!
This ebook includes the following chapters:
Chapter 1:
Introduction
Chapter 2:
Figuring Out What You Truly Value
Chapter 3:
Figuring Out What You Need To Surrender To
Chapter 4:
How Allowing and Surrender Works
Chapter 5:
Getting in the Right Mindset
Chapter 6:
The Difference between Positive and Negative Mindset in Surrendering
Chapter 7:
How Important Is It to Live in the Here and Now
Chapter 8:
How to Use Patience
Chapter 9:
Advantages and Disadvantages
Chapter 10:
Conclusion
ADDITIONAL INFORMATION:
eBook Format: Adobe PDF
Platform: Windows and Macintosh
Download Format: Compressed .ZIP
File Size: 900 KB
Sales Page Included: Yes!
Master Resell Rights: Yes!
You will get an instant download of this product after purchase.