Master Resell Rights Included!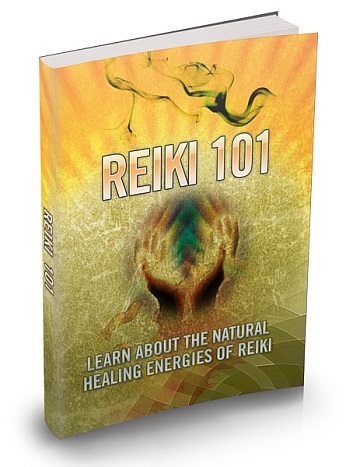 Learn about the natural healing energies of Reiki … Looked upon as a mysterious practice, Reiki originated from Japan, around 1922. Started by a Japanese Buddhist, this practice of purported healing basically uses the palm of an individual to emit positive healing energy unto the patient. Sometimes Reiki is referred to as oriental style treatment by professional medical bodies.
Generally categorized into three main stages of expertise, such as first degree, second degree, and third degree, a Reiki practitioner is able to heal himself or herself and also others. The second degree practitioner had the ability to heal others from a distance, also known as distance healing. The third and highest degree is the ultimate level where the practitioner is now thoroughly well versed and equipped with the necessary knowledge and skill to teach and attune others to the practice of Reiki.

This ebook includes the following chapters:
Chapter 1:
Introduction To Reiki
Chapter 2:
Learning About Reiki
Chapter 3:
Reiki's Negative Side
Chapter 4:
Considering Reiki For Health
Chapter 5:
Solving Problems The Reiki Way
Chapter 6:
More Advantages Of Reiki
Chapter 7:
Using Reiki Effectively
Chapter 8:
Other Treatment Benefits Of Reiki
Chapter 9:
What To Look For When Choosing Reiki
Chapter 10:
The Pitfalls Of Not Using Reiki
Wrapping Up
Though reiki has been around for some time, it is only in recent times it is slowly becoming a viable alternative to seeking conventional medical treatments. Learning or acquiring this art form does not require extensive intellectual capacities, nor does it require years of study to master. The beauty of reiki is that it is so accessible that the tenants can be passed on from teacher to student without much discrimination.

ADDITIONAL INFORMATION:
eBook Format: Adobe PDF
Platform: Windows and Macintosh
Download Format: Compressed .ZIP
File Size: 2.68 MB
Sales Page Included: Yes!
Master Resell Rights: Yes!
You will get an instant download of this product after purchase.