Historic Ghosts & Ghost Hunters – $2.50
Master Resell Rights Included!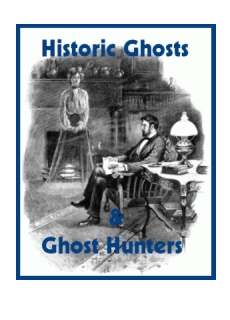 Psychical research may be roughly yet sufficiently described as an effort to determine by strictly scientific methods the nature and significance of apparitions, hauntings, spiritistic phenomena, and those other weird occurrences that would seem to confirm the idea that the spirits of the dead can and do communicate with the living.
In this ebook is a collection of ghost stories from throughout history. Spirits, spooks … enigmatic creatures who live beyond the grave.

CONTENTS:

PREFACE
I. THE DEVILS OF LOUDUN
II. THE DRUMMER OF TEDWORTH
III. THE HAUNTING OF THE WESLEYS
IV. THE VISIONS OF EMANUEL SWEDENBORG
V. THE COCK LANE GHOST
VI. THE GHOST SEEN BY LORD BROUGHAM
VII. THE SEERESS OF PREVORST
VIII. THE MYSTERIOUS MR. HOME
IX. THE WATSEKA WONDER
X. A MEDIEVAL GHOST HUNTER
XI. GHOST HUNTERS OF YESTERDAY AND TO-DAY

ADDITIONAL INFORMATION:
eBook Format: Adobe PDF
Platform: Windows and Macintosh
Download Format: Compressed .ZIP
File Size: 984 KB
Master Resell Rights: Yes!
You will get an instant download of this product after purchase.