Master Resell Rights Included!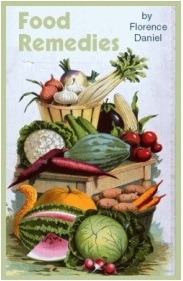 While there is life—and fruit—there is hope. Fruit is a vital food, it supplies the body with something over and above the mere elements that the chemist succeeds in isolating by analysis. The vegetable kingdom possesses the power of directly utilizing minerals, and it is only in this "live" form that they are fit for the consumption of man. All vegetable foods (in their natural state) contain all the elements necessary to form a complete food.
In this ebook you will learn about foods and their medicinal uses. Such as:

The apple contains a larger percentage of phosphorus than any other fruit or vegetable. For this reason it is an invaluable nerve and brain food.

Asparagus is said to strengthen and develop the artistic faculties. It also calms palpitation of the heart. It is very helpful to rheumatic patients.

A poultice of fresh carrot pulp will heal ulcers.

Celery is almost a specific for rheumatism, gout, and nervous indigestion.

Sage is said to promote longevity, to quicken the senses and memory, and to strengthen the nerves.

And Many More….

ADDITIONAL INFORMATION:
eBook Format: Adobe PDF
Platform: Windows and Macintosh
Download Format: Compressed .ZIP
File Size: 1,124 KB
Master Resell Rights: Yes!
You will get an instant download of this product after purchase.