Past Life Regression & Reincarnation – $2.50
Master Resell Rights Included!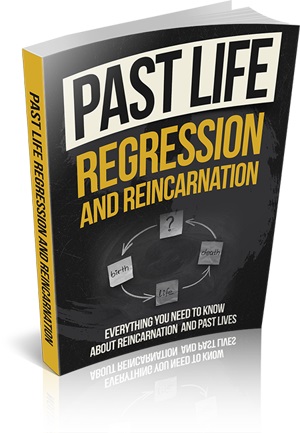 Between the two concepts of past life regression and reincarnation, most people are probably more familiar with the latter. However, what few realize is that these two concepts are essentially linked with each other. Reincarnation has to do with the rebirth of a soul. If you believe that you will be reincarnated, then death is nothing to be afraid of. After all, if reincarnation exists for you it only means that life is but one cycle after another and death is just a transition from a previous life to the next.
Through hypnosis, you can revisit your past life. Most people think that knowing about their past lives can be largely entertaining. After all, they get to take a peek and see their life unfold through a different perspective. However, it is also important to understand that revisiting your past life can create a string of effects. It may affect your emotions and your psyche. If you are still keen about it, trudge with care and make sure that you are emotionally and mentally stable to handle it. In addition, see to it that you trust the expertise and the confidentiality of the person who will be doing it for you.

This ebook will guide you on your journey through your previous incarnations.

Table of Contents:
Foreword
Chapter 1:
Introduction
Chapter 2:
Memories are Not Infallible
Chapter 3:
Fatalism is Not the Correct Approach
Chapter 4:
The Law of Cause and Effect, Karma
Chapter 5:
Lords of Karma
Chapter 6:
The Degree Of Reincarnation Leads to Self-Mastery
Chapter 7:
The Best Method for Resolving Karma
Chapter 8:
Right Relationships End the Karmic Cycle
Chapter 9:
Is Misfortune Always Retribution For Past Lives
Wrapping Up:
The Dangers Of Knowing Your Past Lives
ADDITIONAL INFORMATION:
eBook Format: Adobe PDF
Platform: Windows and Macintosh
Download Format: Compressed .ZIP
File Size: 1.20 MB
Master Resell Rights: Yes!
You will get an instant download of this product after purchase.