Curing Eczema Naturally – $2.50
Master Resell Rights Included!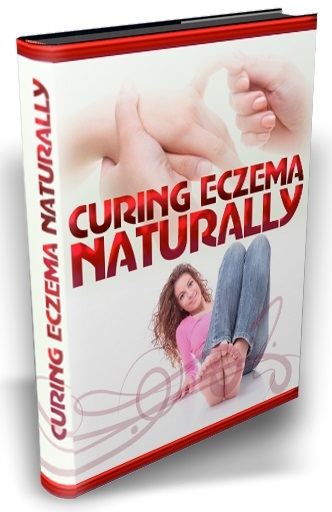 Eczema is an inflammatory condition of the skin. As you will discover in this eBook, eczema has been around for thousands of years, but sadly, modern medical science is no nearer to curing eczema than were our forefathers.
Like many skin complaints, eczema is one of those things that most people end up treating on a superficial or skin level, primarily because medical science tends to adopt the same attitude. However, because we are looking for a way of dealing with eczema totally naturally, many of the solutions you will read in this eBook adopt a far more holistic approach to getting rid of or at least minimizing the worst effects of eczema.
While there are lots of things that you can do on a topical level (on the surface) that will reduce the severity of eczema using only natural substances, we are also going to dig down into some other ways that you can deal with your eczema from the inside, rather than doing so only on an external level. In addition to looking at various treatments that you can use to deal with your eczema problem, we will look in more detail at what the condition is, and who gets it.

There are many ways of dealing with eczema entirely naturally. While the medical profession will almost always point you in the direction of pharmaceuticals such as corticosteroids and antihistamines, there really is no need to resort to potentially dangerous chemical drugs unless your eczema problem becomes so severe that natural solutions are no longer effective.

Fortunately, for the vast majority of sufferers, this possibility is never likely to become a reality. As the condition itself is not fully understood by the most eminent researchers and medical professionals themselves, it is almost impossible to state what will be effective in any particular case. On the other hand, you will see that there are many alternatives that you can try in your efforts to tame your eczema problem entirely naturally. Consequently, if a natural solution that you try does not seem to work, it is simply a question of moving on to try the next alternative natural treatment.

In this eBook, you will discover a collection of many natural eczema treatments. The bottom line is that you now have plenty of natural treatments for eczema options available. There is no reason why you should delay before starting to try them.

Table of Contents:
Introduction
Eczema is an equal-opportunities condition.
What is eczema?
Who gets eczema?
Is there more than one type of eczema?
What causes eczema?
It's often hereditary.
Other causes.
Your diet.
Allergy testing to establish what causes eczema.
Medical treatments for eczema.
Natural ways of dealing with eczema.
Moisture is the key.
Blowing hot and cold.
Avoiding stress.
Just take it easy.
Specific training to minimize stress.
Eating to get rid of eczema.
Fighting from the inside.
Milk vetch.
St John's wort.
Garlic.
Sage.
Honey.
Shitake mushrooms.
Other herbs for dealing with eczema.
Conclusion
ADDITIONAL INFORMATION:
eBook Format: Adobe PDF
Platform: Windows and Macintosh
Download Format: Compressed .ZIP
File Size: 7.74 MB
Master Resell Rights: Yes!
Sales Page Included: Yes!
You will get an instant download of this product after purchase.