Master Resell Rights Included!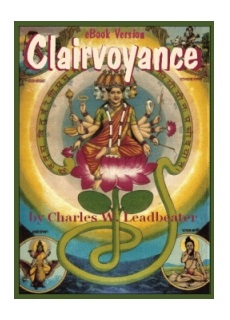 Clairvoyance means literally nothing more than "clear-seeing". Even in its more restricted sense it covers a wide range of phenomena. We may define it as the power to see what is hidden from ordinary physical sight. It will be as well to premise that it is very frequently accompanied by what is called clairaudience, or the power to hear what would be inaudible to the ordinary physical ear.
These higher faculties are presently to be the heritage of mankind in general — that the capacity of clairvoyance, for example, lies latent in every one, and that those in whom it already manifests itself are simply a little in advance of the rest of us.

CONTENTS:

CHAPTER I. WHAT CLAIRVOYANCE IS.
CHAPTER II. SIMPLE CLAIRVOYANCE: FULL
CHAPTER III. SIMPLE CLAIRVOYANCE: PARTIAL
CHAPTER IV. CLAIRVOYANCE IN SPACE: INTENTIONAL
CHAPTER V. CLAIRVOYANCE IN SPACE: SEMI-INTENTIONAL
CHAPTER VI. CLAIRVOYANCE IN SPACE: UNINTENTIONAL
CHAPTER VII. CLAIRVOYANCE IN TIME: THE PAST
CHAPTER VIII. CLAIRVOYANCE IN TIME: THE FUTURE
CHAPTER IX. METHODS OF DEVELOPMENT

ADDITIONAL INFORMATION:
eBook Format: Adobe PDF
Platform: Windows and Macintosh
Download Format: Compressed .ZIP
File Size: 953 KB
Master Resell Rights: Yes!
You will get an instant download of this product after purchase.