Heal Yourself With Tui Na – $2.50
Master Resell Rights Included!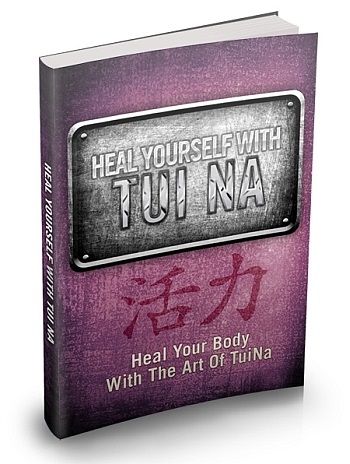 The body is truly a very complex thing. Not only do we need to battle mental and emotional illnesses, there are also physical anomalies and aching muscles that we need to deal with. The Chinese have come up with ingenious methods to help relieve the physical ailments of the aching body through their ancient practices that can be seen in martial arts and has its roots in Taoist practices.
This art form exists today as a very special form of alternative medicine / healing. Tui Na is well known as one of China's best forms of manipulative therapy and is often used in conjunction with other well known methods such as acupuncture, Gua Sha, cupping and even Tai Chi and Qi Gong.

While relatively unknown to most of the western world in the past, there is a growing need for it now and many are seeking this alternative medical treatment method. If you are the type who prefers not to ingest medicine and would rather find natural ways to heal your body, then Tui Na is a good alternative healing option to consider.

This ebook includes the following chapters:
Chapter 1:
Introduction
Chapter 2:
History Of Tui Na
Chapter 3:
Basics Of Tui Na
Chapter 4:
Tools And How To Perform Tui Na
Chapter 5:
Applications Of Tui Na
Chapter 6:
Who is Tui Na Not Suitable For
Chapter 7:
Comparing Chiropractic To Tui Na
Wrapping Up
ADDITIONAL INFORMATION:
eBook Format: Adobe PDF
Platform: Windows and Macintosh
Download Format: Compressed .ZIP
File Size: 2.53 MB
Sales Page Included: Yes!
Master Resell Rights: Yes!
You will get an instant download of this product after purchase.