Breath Modulation Tools (MP3 Audio) – $2.50
Master Resell Rights Included!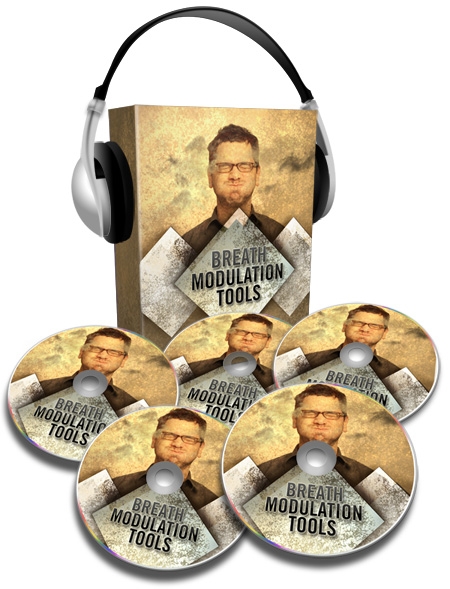 Have you ever attempted slowing down your breath? What is the fewest number of breaths that you are able to take in one minute?
When you breathe deeply and slowly, can you feel your brain relaxing? You might be surprised to discover many advantages for your body and mind from breathing slowly. It might in fact be among the most important things you are able to do.
Breathing and relaxation are potent tools in the daily challenge of coping and overcoming stress. Notice how your breath is quick, short and shallow when you're angry, fearful or simply under daily stress, and how you naturally take deeper, slower and longer breaths when you're in a peaceful and unstrained state.
The fact is the act of breathing isn't necessarily the same as the art of breathing. Many individuals rush around, shallow breathing their way through life and wondering why they forever feel stressed, poorly and short-winded.
By learning to let go of stressful symptoms, feelings and thoughts, by doing some deep breathing and utilizing your exhalations as channels of release, you are able to do your body/mind some true short and long term good. By using breath modulation and by becoming more mindful of the art as well as the act of breathing, you can do a power of good for your mind and body.
ADDITIONAL INFORMATION:
Format: Audio
Platform: MP3
Download Format: Compressed .ZIP
File Size: 10.00 MB
Sales Page Included: Yes!
Master Resell Rights: Yes!
You will get an instant download of this product after purchase.