An Introduction to Yoga – $2.50
Master Resell Rights Included!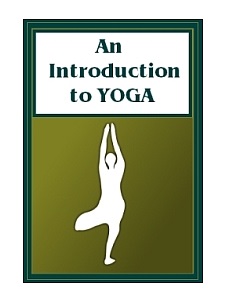 In this 113-page ebook, you will gain a general idea of the subject of Yoga, seeking its place in nature, its own character, its object in human evolution.
We must connect our Yoga with the evolution of consciousness everywhere, else we shall not understand it at all; for the laws of evolution of consciousness in a universe are exactly the same as the laws of Yoga, and the principles whereby consciousness unfolds itself in the great evolution of humanity are the same principles that we take in Yoga and deliberately apply to the more rapid unfolding of our own consciousness.
Table of Contents:

Lecture I. The Nature of Yoga
1. The Meaning of the Universe
2. The Unfolding of Consciousness
3. The Oneness of the Self
4. The Quickening of the Process of Self-Unfoldment
5. Yoga is a Science
6. Man a Duality
7. States of Mind
8. Samadhi
9. The Literature of Yoga
10. Some Definitions
11. God Without and God Within
12. Changes of Consciousness and Vibrations of Matter
13. Mind
14. Stages of Mind
15. Inward and Outward-turned Consciousness
16. The Cloud
Lecture II. Schools of Thought
1. Its Relation to Indian Philosophies
2. Mind
3. The Mental Body
4. Mind and Self
Lecture III. Yoga as Science
1. Methods of Yoga
2. To the Self by the Self
3. To the Self through the Not-Self
4. Yoga and Morality
5. Composition of States of the Mind
6. Pleasure and Pain
Lecture IV. Yoga as Practice
1. Inhibition of States of Mind
2. Meditation with and without Seed
3. The Use of Mantras
4. Attention
5. Obstacles to Yoga
6. Capacities for Yoga
7. Forthgoing and Returning
8. Purification of Bodies
9. Dwellers on the Threshold
10. Preparation for Yoga
11. The End

ADDITIONAL INFORMATION:
eBook Format: Adobe PDF
Platform: Windows and Macintosh
Download Format: Compressed .ZIP
File Size: 369 KB
Master Resell Rights: Yes!
You will get an instant download of this product after purchase.