The Essentials of Spirituality – $2.50
Master Resell Rights Included!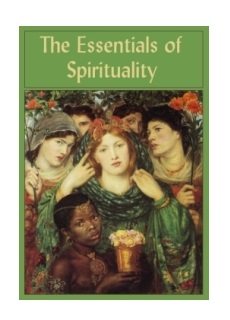 The first essential is an awakening, a sense of the absence of spirituality, the realized need of giving to our lives a new and higher quality; first there must be the hunger before there can be the satisfaction.
Similar effects are often produced by widely differing processes. In the psychical world that quality which we call spirituality may be associated with and evoked by Theism, or the belief in a Divine Father; by Pantheism, as in the case of Spinoza, whose face at the very first glance impresses you with its spiritual cast; or by the Buddhist belief in Nirvana. It may also be attained by following the precepts and striving after the ideals of Ethical Culture. For spirituality is not indissolubly associated with any one type of religion or philosophy; it is a quality of soul manifesting itself in a variety of activities and beliefs.

The spiritual life, then, may be described by its characteristic marks of serenity, a certain inwardness, a measure of saintliness. By the latter we are not to understand merely the aspiration after virtue or after a lofty ideal, still pursued and still eluding, but to a certain extent the embodiment of this ideal in the life–virtue become a normal experience like the inhalation and exhalation of breath!

Learn to look upon any pains and injuries which you may have to endure as you would upon the same pains and injuries endured by someone else. Spirituality depends upon our tutoring ourselves to regard the welfare of others–moral as well as external–as much our concern as our own….

ADDITIONAL INFORMATION:
eBook Format: Adobe PDF
Platform: Windows and Macintosh
Download Format: Compressed .ZIP
File Size: 645 KB
Master Resell Rights: Yes!
You will get an instant download of this product after purchase.