Mindful Meditation – $2.50
Master Resell Rights Included!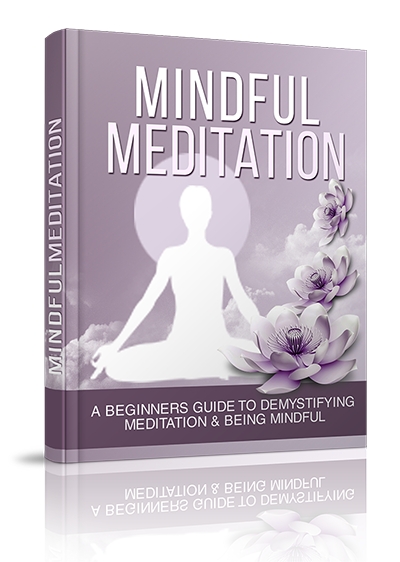 A Beginners Guide To Demystifying Meditation & Being Mindful.
Meditation is an ancient practice that is known to improve the spiritual, mental, and physical well-being of a person. Today it is also considered the highest form of relaxation. In fact tens of millions of people are known to practice this said activity worldwide. Meditation is also known to have numerous health benefits. It is being used to treat mental issues and other problems related to the body. In this guide we dive into the world of meditation and demystify the sometimes shrouded information and illuminate it for the inquisitive mind.
Through meditation, the end goal can be achieved because it is a practice that increases a person's awareness of the moment as well as spiritual understanding. Meditation is essentially a spiritual practice; however, its benefits go beyond that of the spiritual. Patanjali, an Indian sage referred to meditation as "self-realization" or absolute awareness of oneself.

Anyone can enter into the meditative state and there are no religious sanctions, since the different religions of the world support its practice for as long as their basic tenets are followed.

The history of meditation is very rich. It is interesting to discover where it actually originated. The most common questions about it are yet to be answered. No matter where it started, one thing is for sure Meditation has many benefits.

ADDITIONAL INFORMATION:
eBook Format: Adobe PDF
Platform: Windows and Macintosh
Download Format: Compressed .ZIP
File Size: 12.00 MB
Master Resell Rights: Yes!
Sales Page Included: Yes!
You will get an instant download of this product after purchase.