Master Resell Rights Included!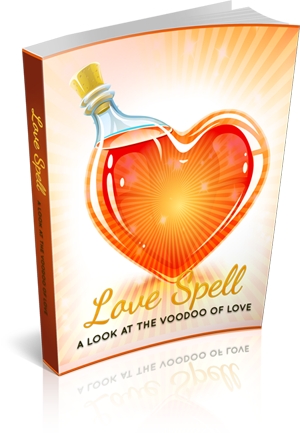 Love spells are actually the magical formulas that have been specially designed in order to find, draw, bind, attract, or even induce love. Whether you want to find your true love or you want to make sure that your present love will last for a whole lifetime, love spells are the best things that can help you achieve just that.
Love spells and their origin cannot be easily traced to a particular place or culture because it has been in existence throughout the numerous centuries in all corners of the world. This is the very reason why pinpointing the history of love spells has been quite a difficult task to accomplish. But if you will take a closer look, you will discover that almost all cultures can find their own unique traces of spell casting in their past.

Without a doubt, love spells boast of a rich history that has transcended boundaries, with every culture and place having its own set of stories and beliefs as far as love spells are concerned. There is also a belief that love spells tend to be most effective when they will be cast during new moon and waxing. Different kinds of love spells also need different materials for casting the spell.

Love has always been the favorite theme in almost all stories that you have probably heard of in your entire lifetime. And when there is love, chances are there will also be love spells. Even the oldest of the folk tales ever heard probably have a touch of the magic of love spells in them.

ADDITIONAL INFORMATION:
eBook Format: Adobe PDF
Platform: Windows and Macintosh
Download Format: Compressed .ZIP
File Size: 2.42 MB
Master Resell Rights: Yes!
Sales Page Included: Yes!
You will get an instant download of this product after purchase.