Healing Through Ear Candling – $2.50
Master Resell Rights Included!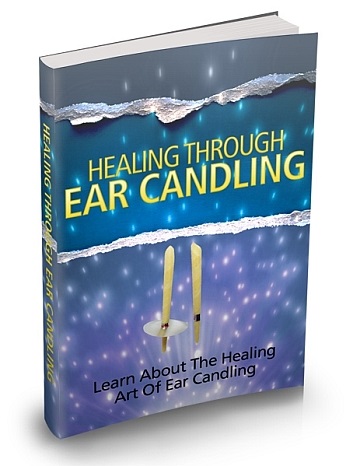 Learn about the healing art of Ear Candling, what it is and how it is supposed to work. Ear Candling is a process that goes back as far as biblical times, when hollow reeds from swamp regions were used as candles. It has been passed down for numerous generations by the North and South American natives, in addition to the Egyptian, African, Oriental and European cultures.
The procedure had been essentially lost for many years, but has come back into practice once again and is now being utilized by a wide assortment of individuals. Ear candling, likewise called ear coning or thermal-auricular therapy, and is an alternative medicine procedure claimed to better general health and well-being by lighting one end of a hollow candle and putting the other end in the ear canal.

This ebook includes the following chapters:
Chapter 1:
What Is Ear Candling
Chapter 2:
How Is Ear Candling Supposed To Work
Chapter 3:
About Sinus Problems And Issues With The Ear
Chapter 4:
About Sore Throats And Ear Problems
Chapter 5:
Ear Candling And Spirituality
Chapter 6:
How To Do Ear Candling
Chapter 7:
What The Doctors Say
Chapter 8:
Other Natural Ways Of Cleaning The Ear
Wrapping Up
ADDITIONAL INFORMATION:
eBook Format: Adobe PDF
Platform: Windows and Macintosh
Download Format: Compressed .ZIP
File Size: 2.88 MB
Sales Page Included: Yes!
Master Resell Rights: Yes!
You will get an instant download of this product after purchase.