Healing: Finding Zen Through Spiritual Healing – $2.50
Master Resell Rights Included!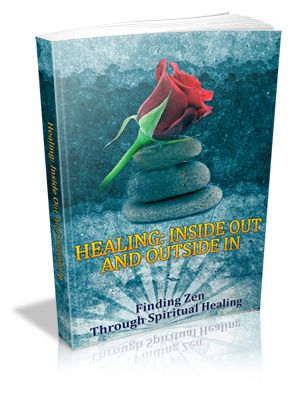 Practicing spiritual wellness is the key to living a life of fulfillment, success, peace, love, prosperity, and joy. It's crucial to listen to the silence on a regular basis. The outside world is filled with too much discombobulation. You have to learn to pay attention to the Divine Voice inside and learn to trust it. It's likewise useful to practice being in the here and now. The practice of mindfulness may bring a lot of advantages to your emotional and physical health, as well as to the relationships in your life.
The Law of Pure Potentiality is centered on the fact that we're in our essential state, pure consciousness. Pure consciousness is pure capability; it's the field of all possibilities and infinite creative thinking. You are Life – and life is bigger than the way it conveys itself. This means what you are exceeds the way you're living as a human being, what you've achieved and what you intend to achieve. All is yours, and you know that all you have to do is to reach out your mental hand and take it.

Mindfulness is an astounding tool for stress management and overall wellness as it may be used at virtually any time and may quickly bring lasting results. In this ebook, you will discover the mindfulness exercises that are easy and convenient, and may lead you to a deeper experience of mindfulness in your daily life.

Table of Contents:

Forward
Chapter 1:
Mindfulness Exercises
Chapter 2:
Words of Spiritual Encouragement
Chapter 3:
Day-to-Day Affirmation
Chapter 4:
Communities
Chapter 5:
Spiritual Cleansing
Chapter 6:
Spiritual Thinkings
Chapter 7:
Forgiving Other People
Chapter 8:
Attitude of Appreciation
Wrapping Up

ADDITIONAL INFORMATION:
eBook Format: Adobe PDF
Platform: Windows and Macintosh
Download Format: Compressed .ZIP
File Size: 11.5 MB
Sales Page Included: Yes!
Master Resell Rights: Yes!
You will get an instant download of this product after purchase.