Green Tea & Weight Loss – $2.50
Master Resell Rights Included!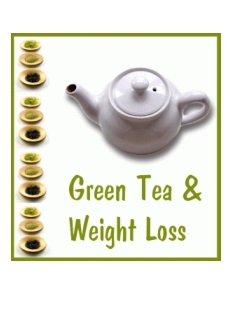 From the Introduction:
"Dating back more than 4,000 years, Chinese diet green tea has been long revered as a tasty drink that can ward off diseases and improve one's well-being. Since its first recorded use during the time of Emperor Shen Nung, the link between Chinese diet green tea and good health has never been severed. It's been used as treatment for everything from headaches to depression. Today, various health benefits of green tea are constantly being reported and many scientists are now focusing their attention on the simple, yet elegantly profound beverage that is green tea.

According to tradition, Chinese diet green tea could cure anything from headaches, body aches, and pains to constipation and depression. Over the centuries, further more health claims are made on account of Chinese diet green tea.

Chinese diet green tea detoxifies the body. The presence of polyphenols, a naturally occurring antioxidant in Chinese diet green tea, the beverage is said to combat harmful free radicals and help keep the body free from diseases. In this regard, Chinese diet green tea helps maintain the overall well-being of the body. Antioxidants in Chinese diet green tea can boost immunity, preserve young-looking skin, and brighten the eyes.

Green tea diets can be a potential cure to obesity. The catechin polyphenols present in green tea diets can delay the reaction of gastric and pancreatic lipases in the body. These enzymes are actually the ones responsible for converting calories in the body into fats. By delaying these enzymes, green tea diets can therefore stop fat from being stored and prevent obesity in people."

ADDITIONAL INFORMATION:
eBook Format: Adobe PDF
Platform: Windows and Macintosh
Download Format: Compressed .ZIP
File Size: 273 KB
Master Resell Rights: Yes!
You will get an instant download of this product after purchase.