19 Classic Ghost Stories – $2.50
Master Resell Rights Included!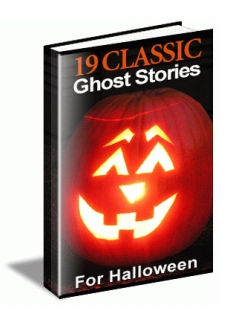 Does Man survive death? Are ghosts real? Are spirits really trying to communicate with us? After reading this collection of 19 classic ghost stories, you just may become a believer.
TABLE OF CONTENTS:
Present at a Hanging
A Cold Greeting
A Wireless Message
An Arrest
A Man with Two Lives
Three and One are One
A Baffled Ambuscade
Two Military Executions
The Isle of Pines
A Fruitless Assignment
A Vine on a House
At Old Man Eckert's
The Spook House
The Other Lodgers
The Thing at Nolan
The Difficulty of Crossing a Field
An Unfinished Race
Charles Ashmore's Trail
Science to the Front

ADDITIONAL INFORMATION:
eBook Format: Adobe PDF
Platform: Windows and Macintosh
Download Format: Compressed .ZIP
File Size: 1,676 KB
Master Resell Rights: Yes!
You will get an instant download of this product after purchase.