Gathering the Good – $2.50
Master Resell Rights Included!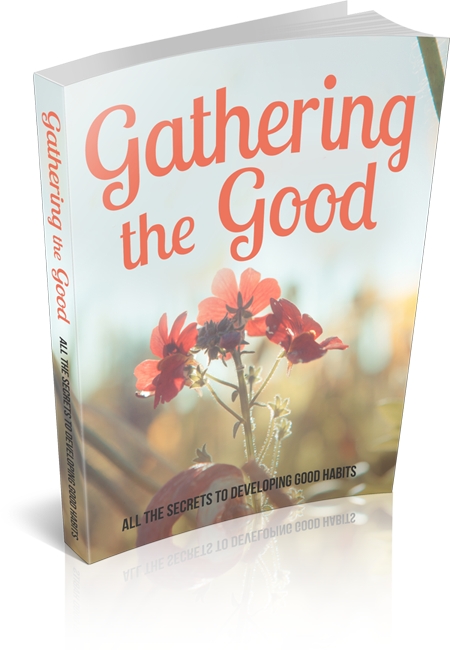 "Prevention is better than cure" – This is a famous and apt proverb for bad habits. Thus, it is always better to prevent them rather than get started and quit later. Do you have a bad habit you want to change? Then, you should make the best move now!
Bad habits can control your life. They can transform you into someone you don't want to be. Depending on your choice, you may want to stop eating unhealthy foods, want to quit smoking, turn around negative thoughts and a lot more.
Whether you wish to remove a bad habit or desire to practice a healthy or good habit, you don't need to worry about it. There are various ways to solve your major concerns.
Some people claim that changing a habit is a tremendous struggle. They usually spend several months or even years just to change their bad habits. But, some of them fail. Are you one of them? If yes, then you have to read this eBook now! This guide allows you to understand how to create good habits.
This ebook includes the following chapters:
Chapter 1:
Bad Habit Basics
Chapter 2:
Know What You Want to Change and Make a List of the Benefits
Chapter 3:
Be Committed to Change
Chapter 4:
Reward Yourself
Chapter 5:
Start Slow and Go For Consistency
Chapter 6:
Get Support
Chapter 7:
Stay Motivated
Chapter 8:
Believe In Yourself
ADDITIONAL INFORMATION:
eBook Format: Adobe PDF
Platform: Windows and Macintosh
Download Format: Compressed .ZIP
File Size: 1.39 MB
Master Resell Rights: Yes!
You will get an instant download of this product after purchase.