Diamond's Destiny: Hypnotherapy For Attaining Any Goal You Want (MP3 Audio) – $2.50
Master Resell Rights Included!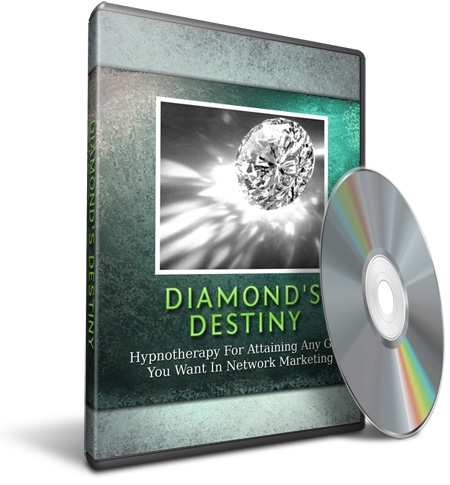 Hypnotherapy For Attaining Any Goal You Want In Network
Marketing
Presenting your hypnotherapy series for success, enlightenment and marketing success. There is no danger in hypnotherapy but it is able to help you build many aspects of your life. Hypnotherapy can also help you become more mentally aware and has been shown to have healing aspects.
Listen to this series often to get the repeat benefits of the message and to bring about the positive results. Be kind to yourself and allow yourself to take the time to relax and go through the series to create your own success.


ADDITIONAL INFORMATION:
Format: Audio
Platform: MP3
Download Format: Compressed .ZIP
File Size: 12.3 MB
Master Resell Rights: Yes!
You will get an instant download of this product after purchase.