A More Spiritual Life – $2.50
Master Resell Rights Included!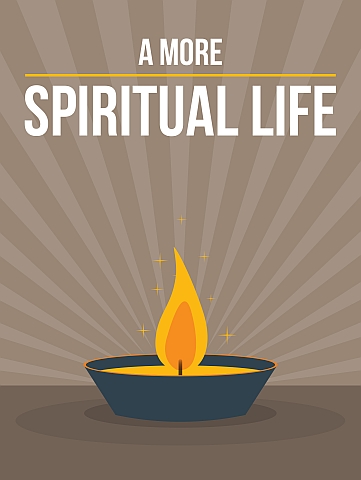 Developing Your Spirituality for Better Life
What is spirituality? How do people discover their spirituality? If you don't know the real answer to these questions, you need a complete reference to expand your knowledge. This is the reason why you have to read this guide.
Spirituality has various meanings. Some books defined it as a journey of self-improvement and self discovery. Others also define spirituality as the opposite of religion. This guide will give you a better understanding about spirituality. The concept of a process of learning not only who you want to be, but also who you are.
This ebook includes the following chapters:
Chapter 1:
The Basics on Spirituality
Chapter 2:
Identify Where Your Spirituality Has Issues
Chapter 3:
Understand Oneness
Chapter 4:
Calming Your Mind
Chapter 5:
Using Mantras
Chapter 6:
Using Yoga
Chapter 7:
The Benefits of Spirituality
Chapter 8:
Staying Motivated for Spirituality
Chapter 9:
Staying on Track
Chapter 10:
Making Resolutions for Spirituality

ADDITIONAL INFORMATION:

eBook Format: Adobe PDF
Platform: Windows and Macintosh
Download Format: Compressed .ZIP
File Size: 776 KB
Sales Page Included: Yes!
Master Resell Rights: Yes!

You will get an instant download of this product after purchase.