The Healthy Life Cookbook – $2.50
Master Resell Rights Included!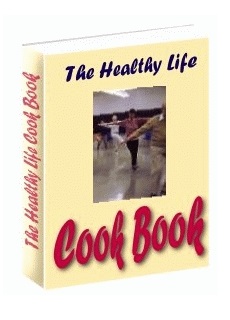 This wonderful cookbook was written for vegetarians. Delightful recipes like agar-agar Jellies and jam without sugar. Everyday food products turned into wonderful recipes for your pleasure and enjoyment. Find recipes for yeast bread and nutmeat dishes.
CONTENTS:
I. UNFERMENTED BREAD
II. SOUPS
III. SAVOURY DISHES (AND NUT COOKERY)
IV. CASSEROLE COOKERY
V. CURRIES
VI. VEGETABLES
VII. GRAVIES AND SAUCES
VIII. EGG COOKERY
IX. PASTRY, SWEET PUDDINGS, JELLIES, Etc.
X. CAKES AND BISCUITS
XI. JAM, MARMALADE, ETC.
XII. SALADS, BEVERAGES, ETC.
XIII. EXTRA RECIPES
XIV. UNFIRED FOOD
XV. WEIGHTS AND MEASURES, AND UTENSILS
XVI. MENUS, ETC.

ADDITIONAL INFORMATION:
eBook Format: Adobe PDF
Platform: Windows and Macintosh
Download Format: Compressed .ZIP
File Size: 415 KB
Master Resell Rights: Yes!
Sales Page Included: Yes!
You will get an instant download of this product after purchase.