Master Resell Rights Included!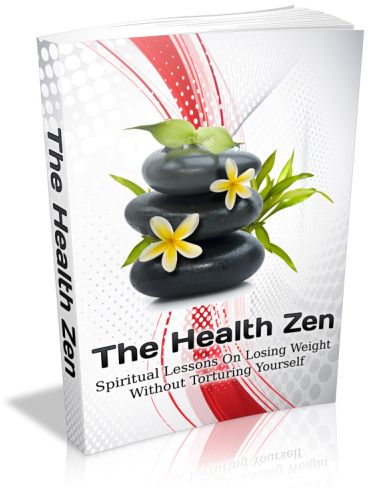 Spiritual Lessons On Losing Weight Without Torturing Yourself … Developing a healthy body is developing a high functioning psychological immune scheme. Truly, developing a high functioning psychological immune scheme is even more crucial to developing a healthy body than even a great many of the physical factors. This is true as our thoughts create our truth. Even if you do every thing right on the physical level and the psychological immune scheme isn't functioning right this will compromise your body.
This starts with every morning getting up and claiming your personal power and putting on your mental, emotional and spiritual armor, love and attunement. Just as we put on physical apparel each morning we have to likewise put on mental, emotional and spiritual apparel every day. This starts with putting on your personal power, then your semi-permeable bubble of protection, then your unconditional self-love and self-worth. Then you must put on your overall consciousness which may also be called your positive mental attitude.

Understand that there is no time like the present. Don't let anything stand in the way between you and your success. Think about how much you could change your life if you really applied the strategies in this book. You could be a success in your efforts in a short period of time.

Always remember:
1. Thoughts are things.
2. Words have power.
3. Feelings, emotions, are the juice, the electricity that powers the creation of your desires.
4. Action, lined up with thoughts and words, have more power than just pushing ahead without first putting thoughts, words and feelings in line ahead of those actions.

I hope this ebook will give you a great starting point in your weight loss endeavor.

ADDITIONAL INFORMATION:
eBook Format: Adobe PDF
Platform: Windows and Macintosh
Download Format: Compressed .ZIP
File Size: 7.09 MB
Sales Page Included: Yes!
Master Resell Rights: Yes!
You will get an instant download of this product after purchase.