Master Resell Rights Included!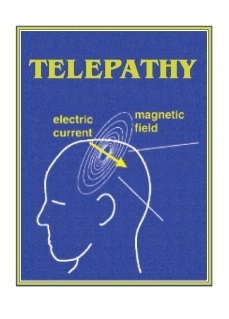 In this ebook, an experienced investigator of supernormal phenomena has set down some of his experiences in connection with the subject of Telepathy, examining the genuineness of this subtle and elusive phenomena which is of the utmost importance in the development of psychological science.
Sir William F. Barrett, one of the founders of the Society for Psychical Research, many years ago tried some experiments which led him to believe that something then new to science, which he provisionally called "thought transference" and which is now known as "telepathy," really existed. Since that date the Society has carried out a great number of experiments which tend to show that telepathy is a scientific fact. The evidence for its existence is twofold — that which can be gathered experimentally, and that which arises spontaneously.

To the first category belong those experiments in the transmission of the images of drawings or diagrams by means of an effort of the will of a person known as the agent to the mind of another person designated the percipient, when the transmission is carried out otherwise than through the ordinary channel of the senses. To the second category belong those hallucinations of seeing a person at the moment of death or at a crisis, evidence for which has been obtained abundantly by the Society for Psychical Research.

One theory is that telepathy takes place in the subconscious mind, and that the subconscious mind of the agent is in communication with the subconscious mind of the percipient by means of the universal mind underlying all things and of which individual subconscious minds form part.

Some topics covered include:
Experimental Telepathy
Spontaneous Telepathy
Telepathy between Human Beings and Animals
Public Experiments
Private Experiments
Experiments before Committees
Importance of establishing Genuine Telepathy as a Scientific Fact
And much more!
ADDITIONAL INFORMATION:
eBook Format: Adobe PDF
Platform: Windows and Macintosh
Download Format: Compressed .ZIP
File Size: 641 KB
Master Resell Rights: Yes!
You will get an instant download of this product after purchase.