Relaxing Music Collection (MP3 Audio) – $3.95
Master Resell Rights Included!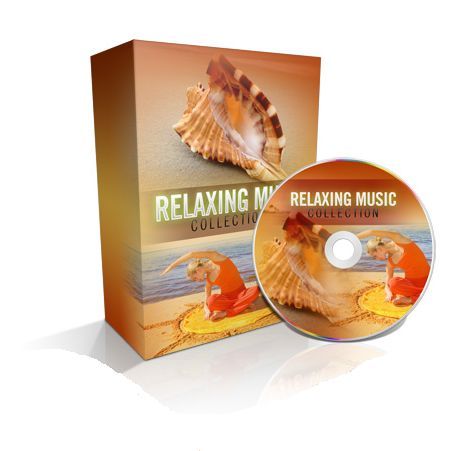 Here's your chance to grab a great collection of New Age music that comes with a resell rights license! By purchasing this product, you will have the right to resell it in your own online store or even a bricks and mortar store. You can burn it on CD and package it, or offer it for download to your customers like we are doing. You get full Master Resell Rights to this product, which means you can sell as many copies as you want — there is no limit!
Music is an awesome healer. It is so powerful that relaxation music is utilized by hospitals across the world to reduce anxiousness in patients who are about to go into surgery. It has the power to comfort and relax you, to change your whole mood, and increase your energy state.

Frequently, music therapy is more cost-effective than administering medication, particularly for patients with anxiety, sleep disturbances or pain. Listening to music with a pace of 60 bpm has the most health benefits. This is the optimum rate for a resting heart, and you'll find that when you listen to music of this tempo your breathing will slow in time to the music. This successively will slow your pulse, promoting a calm, meditative state.

This Audio contains the following music selections:
2 Beautiful and Restful Ambient Files.
1 Emotion Stirring Celtic File.
1 File For Achieving Chi.
1 Beautiful Soft Strings Meditation File.
1 Chanting Meditation File.
These songs can be used for …
Music therapy.
Perfect tempo music to slow your breathing.
An effective relaxation and stress management tool.
A way to promote relaxation of tense muscles.
A way to help your brain get into a meditative state.
Music to set affirmations to.
Music to help induce sleep.
Or just to bring you to a peaceful state of mind!
ADDITIONAL INFORMATION:
Format: MP3 Files
Platform: Windows and Macintosh
Download Format: Compressed .ZIP
File Size: 26.5 MB
Master Resell Rights: Yes!
You will get an instant download of this product after purchase.