Master Resell Rights Included!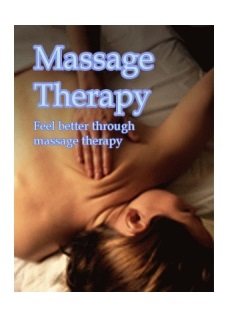 It has happened again. The alarm clock goes blaring and awakens you from a very restless sleep. As you sit up it hits you … that sharp, jabbing pain that kept you awake into the wee hours.
You drag yourself off to the shower hoping the warm water will help sooth that pain in your neck muscles that kept you awake so long. Just the thought of sitting out another day in front of your computer at the office has you totally debilitated even before the day begins!

Instead of your normal, cheerful morning routine you snap at the kids, scowl at your spouse and go forth to tackle the demons of the day ill-prepared with your literal pain in the neck!

As if the stressful drive to the office wasn't enough, by noon all neck and shoulder muscles seem have taken on a life of their own and appear to spasm on and off.

If this sounds even remotely familiar, you aren't alone. Thousands of people experience these types of symptoms every day. Generally it is a by-product of stress. Rather than medicating yourself, there is a better solution.

Massage therapy is a natural approach to stress management. It is non-invasive. It requires no unnatural chemicals or medication. And, it is totally relaxing.

You can't find a better way to treat today's stress-induced soft tissue ailments without having to resort to medication. Stress has been referred to as the "silent killer." While it isn't the only source for a heart attack or stroke, it is an important one. Doesn't it make sense to try a little prevention?

Massage Therapy is designed for the layperson who needs information about massage therapy. There are different types of massage and different modalities. Massage Therapy endeavors to explain massage and help you determine what approach might be best for you. Some of the reasons why massage is an optimum solution and what it is used for are:
Improve muscle tone.
Relax the mind and body.
Reduce stress.
Treat depression and anxiety.
Remedy to relieve back pain.
An excellent cure for headaches.
Excellent tool to use in a sports regimen.
Enhance the body's regenerative ability.
Helps to sleep better.
Who benefits most from massage therapy? Anyone! Even your pets can benefit. Studies have proven that massage in infants helps them transition from their protected environment in the womb to the harsh environment we all live in.

The elderly, children, pregnant women all benefit from the healing properties of massage therapy. Learn more about the different types of massage and how they can benefit you. That is what we have endeavored to do with Massage Therapy. Here is an idea of what you will learn inside:
How to Give a Massage.
Self Massage.
Massage and Pregnancy.
Infant and Child Massage.
Deep Tissue Massage.
Aromatherapy and Massage.
Acupressure.
Reflexology.
Shiatsu.
Massage and Kinesiology.
Massage and Reiki.
Sports Massage.
Massage for Your Pets.
You will even find information about how to become a massage therapist as well as operating a mass practice! Take charge today. Massage therapy can help you overcome stress and so many other ailments in a totally natural way.

If you or a loved one experience high levels of stress or muscle aches and pains, massage could be right for you. Find out how by learning about Massage Therapy and get the answers for yourself!

ADDITIONAL INFORMATION:
eBook Format: Adobe PDF
Platform: Windows and Macintosh
Download Format: Compressed .ZIP
File Size: 570 KB
Master Resell Rights: Yes!
Sales Page Included: Yes!
You will get an instant download of this product after purchase.