Master Resell Rights Included!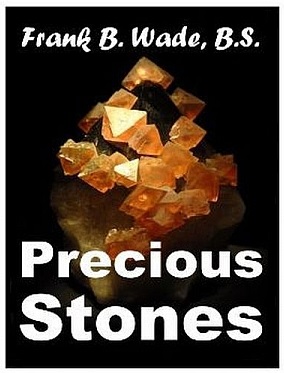 This book was written for gem dealers. Many gem dealers have been deterred from beginning a study of gems because of the seeming difficulties in connection with the scientific determination of the different varieties of stones. In planning and in writing this
104-page
book, every effort has been made to teach the fundamental principles and methods in use for identifying precious stones, in as natural an order as possible.
Some of the Chapters included:

HOW STONES ARE DISTINGUISHED FROM ONE ANOTHER
REFRACTION
DOUBLE REFRACTION
ABSORPTION AND DICHROISM
HOW TO TELL SCIENTIFIC STONES FROM NATURAL GEMS
HOW TO TEST AN "UNKNOWN" GEM
THE NAMING OF PRECIOUS STONES
WHERE PRECIOUS STONES ARE FOUND
HOW ROUGH PRECIOUS STONES ARE CUT
FORMS GIVEN TO PRECIOUS STONES
AND MUCH MORE …
ADDITIONAL INFORMATION:
eBook Format: Adobe PDF
Platform: Windows and Macintosh
Download Format: Compressed .ZIP
File Size: 653 KB
Master Resell Rights: Yes!
You will get an instant download of this product after purchase.