Health Harmony (MP3 Audio) – $2.99
Master Resell Rights Included!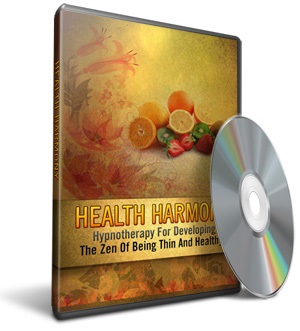 A hypnotherapy audio program for developing the Zen of being thin and healthy … Presenting your hypnotherapy series for success, enlightenment and becoming the healthy body you desire. There is no danger in hypnotherapy but it is able to help you build many aspects of your life. Hypnotherapy can also help you become more mentally aware and has been shown to have healing aspects.
We ask you to do nothing else while listening to our series as you should be relaxed and focused. Listen to this series often to get the repeat benefits of the message and to bring about the positive results. Be kind to yourself and allow yourself to take the time to relax and go through the series to create your own success.

With this audio program, you will have taken the steps to bring your own success, to boost your self confidence and to become healthy and thin — to do what is necessary to be strong, confident and treat yourself well. Listen to this series often to tap into your new wellness. Welcome to the Health Harmony: Hypnotherapy For Developing the Zen of Being Thin & Healthy program.

ADDITIONAL INFORMATION:
File Format: MP3 Audio
Platform: Windows and Macintosh
Download Format: Compressed .ZIP
File Size: 10.9 MB
Master Resell Rights: Yes!
You will get an instant download of this product after purchase.