Command Your Life: Secrets To Managing Your Own Destiny – $2.50
Master Resell Rights Included!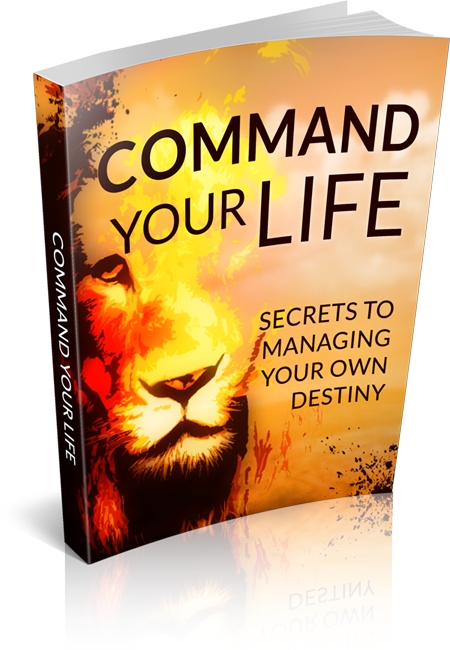 Your life is your own making. No one else but you and you alone is the one in charge of your life. You are the driver who steers the wheel and the direction or path that you take is and will always be your own making. But how do you command your life to the exact path that you want it to take? How will you go about in shaping your destiny? In this ebook, you can expect to learn all the things that you need to know in order for you to take a full control of your life. After reading this, you will definitely find it easier to take charge of your life.
For each day that passes, you either move closer to reaching your goals or you move much further away from them. Doing nothing will only move you away from your goals. When you stay still, you will lose your momentum and the inertia level of your current position will increase. To get moving toward your goals, this eBook will offer some steps that you can follow.
This ebook includes the following chapters:
Chapter 1:
Taking Charge Basics
Chapter 2:
Determining Your Motivators
Chapter 3:
Arrange Your Goals
Chapter 4:
Get Moving Toward Your Goals
Chapter 5:
Use Time Management
Chapter 6:
Don't Procrastinate
Chapter 7:
Use Self Discipline
ADDITIONAL INFORMATION:
eBook Format: Adobe PDF
Platform: Windows and Macintosh
Download Format: Compressed .ZIP
File Size: 1.73 MB
Master Resell Rights: Yes!
You will get an instant download of this product after purchase.