Master Resell Rights Included!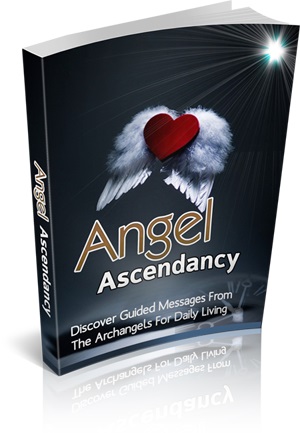 Discover guided messages from the Archangels for daily living … An archangel is an angel that watches over the earth and more importantly, the humans that inhibit the Earth. They are here for us. Except, they are unlike any other angel we have seen. They aren't your typical "spirit guide" which could easily take the form of a person and channel messages to you. Instead, these angels never take the human form but there are many signs which give off their presence. There are many benefits of raising your spiritual awareness and working with archangels.
A practitioner realizes the other person is a "receiver" on that end of the therapy. They will receive guidance from the angel in order to heal his/her life. In order to practice angel therapy, you must hold enhanced abilities such as concentrated meditation and a deep spiritual connection. This is easier said than done. Once you achieve your goals and are able to contact archangels frequently, you will then be ready to help other people. Think of it this way. How can you help someone if you have not helped yourself first? To reach this point, you must be motivated and have clarity. Optimism will also assist you in becoming closer to the archangels.

An archangel holds the power of sending out different messages. Some will leave a sign of reassurance while others can intervene in a certain situation. It may take you some time to learn how to channel messages from archangels. They often will show signs that make us aware of their presence, guide us through difficult events, or make us a stronger person. If you are someone who goes through life and notices unusual signs, it could be an archangel.

If you have never heard of "Angelic Reiki", this is a technique of giving healing energy from the giver to the receiver. This is what we would call "self-healing". In able to be a healer, you must get in touch with your higher powers. Attunement is the key and once you create that key, it will present a clear channel for energy to ride through. This energy is passed wherever it is needed. You will be receiving healing power through your mentality or emotional needs. Also, this energy can be transferred through spiritual or physical binding. Angelic Reiki is wonderful and can transform your life.

Table Of Contents:
Foreword
Chapter 1:
Introduction
Chapter 2:
Why Summon An Archangel?
Chapter 3:
Benefits of Working With Archangels
Chapter 4:
Finding Guidance From Archangels
Chapter 5:
Channeling Messages From Archangels
Chapter 6:
A Few Notable Archangels
Chapter 7:
Journaling Your Messages
Chapter 8:
Helping Others Using Angels
Wrapping Up:
Angelic Reiki And How It Helps
ADDITIONAL INFORMATION:
eBook Format: Adobe PDF
Platform: Windows and Macintosh
Download Format: Compressed .ZIP
File Size: 2.21 MB
Master Resell Rights: Yes!
You will get an instant download of this product after purchase.