Pencil Drawing: The Beginner's Guide (eBook & MP3 Audio) – $2.99
Master Resell Rights Included!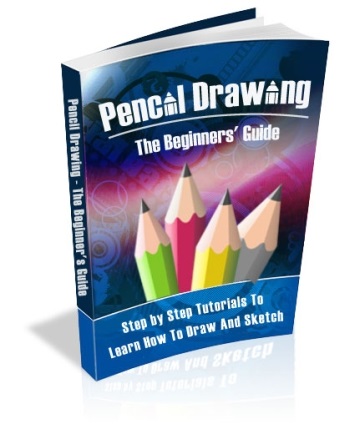 This ebook gives you the basics of pencil drawing from the masters of the art. Some of the highlights are as follows:
Advantages and Disadvantages of Pencil Drawing.
Brief history of pencil drawing – Famous artists and their works.
Tips on choosing the right kind and quality of materials and tools.
Detailed basics of pencil drawing.
Perspectives in pencil drawing.
Finishing touches in pencil drawing.
Mixed media applications (How to be creative with color pencils).
Using pencils in oil painting.
Basic Drawing Shapes.
Basic Elements of Light, Shadows, and Shading.
Basic Elements of Shading.
Different Shading Techniques.
How to Add Tones and Values.
Finishing Touches.
Using Watercolor Pencils.
Tips on How to Draw Faster.
And more …
This ebook also contains tutorials and pictures which can further guide you to learn with the help of drawing.
Includes both ebook & MP3 audio.

ADDITIONAL INFORMATION:
eBook Format: Adobe PDF; MP3 Audio
Platform: Windows and Macintosh
Download Format: Compressed .ZIP
File Size: 10.2 MB
Sales Page Included: Yes!
Master Resell Rights: Yes!
You will get an instant download of this product after purchase.