Overcoming Your Fear of Spiders (PLR) – $2.99
Private Label Rights Included!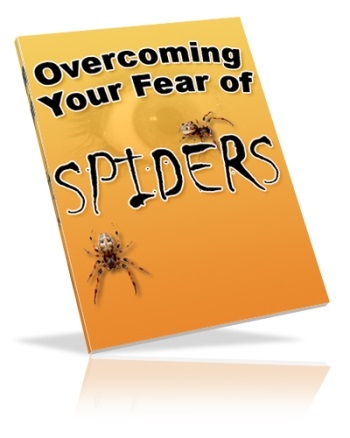 Do you cringe or run in fear when you see a spider? You're not alone! So many people have an overwhelming fear of those agile little eight-legged creatures.
Phobias are very real for many, many people. They are seemingly unexplainable, irrational fears that can put a person in the grip of terror – sometimes for years. There are times when that fear takes over and dominates a person's life – almost to the point of not functioning. For people with phobias, their fear is very real and can be debilitating. It's time for all that to stop.

Fear of spiders is unbelievably prevalent. Over half of women have this phobia and about 10 percent of men. That's staggering when you think about it! The good news is that means you are not alone in your fear. Here is a comprehensive guide that can free you from your fear.

Table of Contents:

Introduction
What Is A Phobia?
What Causes Phobias?
Phobias in the Past
What Happens to Phobics?
Arachnophobia
Overcoming Your Fears
Exposure Therapy
Flooding
Cognitive Behavior Therapy
Hypnosis
Virtual Reality Therapy
Medications
Beat Panic Attacks
Relaxation Techniques
Jacobson's Progressive Relaxation
Cue Control Relaxation
Deep Breathing Relaxation
Guided Imagery
Fun Facts about Spiders
Conclusion

ADDITIONAL INFORMATION:
eBook Format: Adobe PDF
Platform: Windows and Macintosh
Download Format: Compressed .ZIP
File Size: 1.68 MB
Sales Page Included: Yes!
Master Resell Rights: Yes!
Private Label Rights: Yes!
You will get an instant download of this product after purchase.